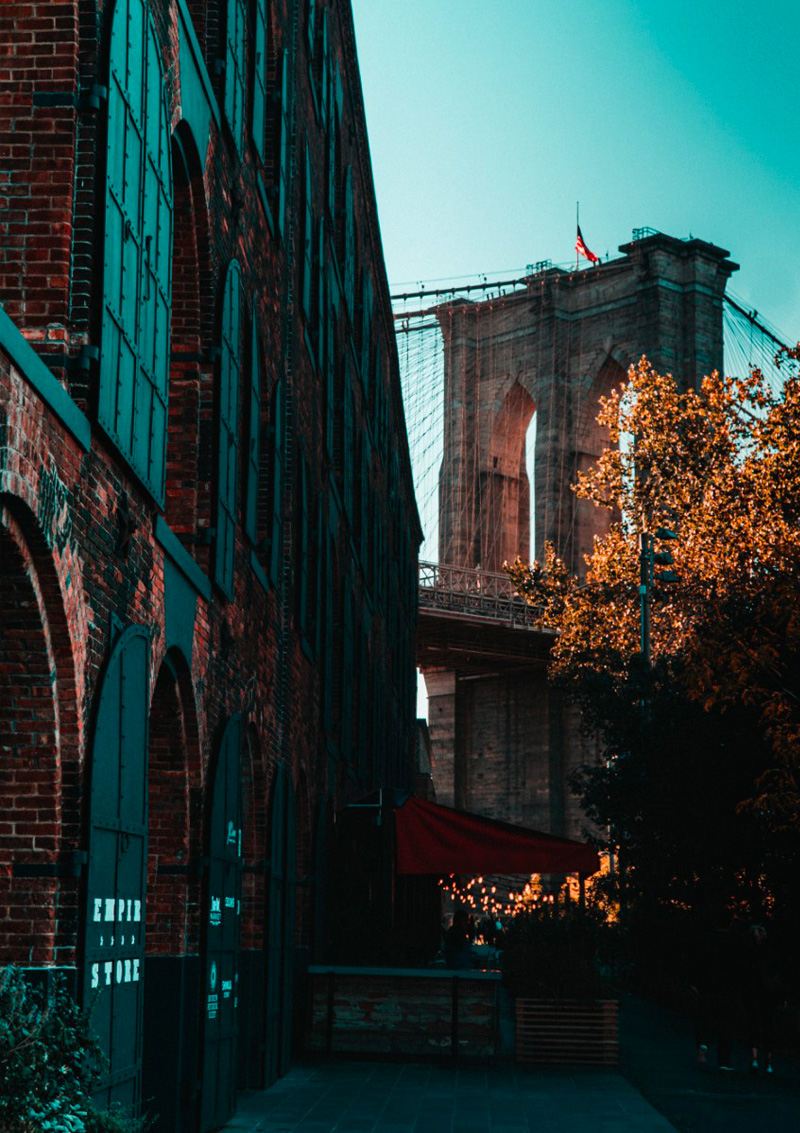 Companies
BK-XL is an early-stage startup accelerator program focused on BIPOC founders and based in Brooklyn. The 2023 BK-XL cohort consists of 12 exceptional companies that will each receive investments of up to $500,000 and commit to building their businesses in Brooklyn. The program runs for 10 weeks from April 11th through June 16th. Investors who are interested in participating in our Demo Day or getting in touch with founders can fill out this form. The twelve BIPOC-founded startups that makeup BK-XL's inaugural 2023 cohort are below.
Amadeu Tolentino - Founder/CEO
Preneur is an AI-powered sales tool for everyday entrepreneurs. We enable Solopreneurs like Independent Music Artists, Social Media Influencers, Traveling Chefs, and Fitness Coaches to launch and manage their business in minutes.
Sergio - Founder/CEO
At Drooler, we enable sports card fanatics to buy, sell & ship sports cards worldwide with no commissions, payment processing fees or sales tax using cryptocurrency. By combining the best of all web-landscapes, Drooler bridges the Web2 & Web3 gap by bringing Web3 utility & practicality to eCommerce, consumers & merchants via its marketplace & future web-services.
Tai Adaya - Founder/CEO
At HABIT, we're developing the next generation of sunscreen for the next generation – so everyone can easily incorporate sunscreen into their daily skin routines. HABIT is redefining the approach to skin aging ($150B+ annual industry) with proven health solutions that actually work! No traditional cosmetics. No fear-mongering around aging. We're on a mission to elevate your daily sunscreen routine with luxe sunscreens that are elegant, effective + easy-to-use, like our ultra-fine SPF MISTERS and more innovative sun protection products.
Jacob Makuvire - Founder/CEO
Given Chipungu (Co-Founder)
SWYE360 Learning is an innovative tech company that leverages machine learning to collect, assess, aggregate, and predict the return on academics and return on investment on all software used in a school district.
Nash Ahmed - Co-Founder/CEO
David Altman (Co-Founder/CRO)
Undock is a powerful calendar app that suggests the best meeting times wherever you type. Undock learns your preferences and availability and writes your scheduling messages for you. With seamless integration with your favorite apps and mobile keyboard, Undock is the fastest way to manage and communicate your availability.  
Jordan Bradley - Co-Founder/CEO
Paulina Vo (Co-Founder), Chris Muccioli (Co-Founder)
Highnote is building the future of work for audio production teams. Highnote is a new platform to centralize your collaborators, comments, conversations, and audio project files all in one place. Just as Frame.io, Figma, and Github introduced collaborative workflow to video, design, and code, Highnote brings rich collaboration to millions of people for whom creating, sharing, and discussing audio is key to their daily work.
Emmanuel Brown - Co-Founder/COO
Day Edwards (Co-Founder/CEO)
Churchspace is the Airbnb for churchspaces. ChurchSpace turns underutilized church real estate into on-demand commercial kitchen, event, and meeting space.
Jen Chiang - Co-Founder/CEO
Lance Norman (Co-Founder/CTO)
Opal is a thoughtfully designed smart ring that provides discreet safety and protection. At Opal, we believe everyone has the right to feel safe and secure. Our devices can silently send requests for help to emergency services or emergency contacts.
Joy Fan - Founder/CEO
re/tell is a micro-retail booking platform bringing the best online brands to the physical world by matching them to excess space inside activated mixed-use retail. re/tell diversifys the products and brands represented in our neighborhoods to reflect the values of consumers today (inside of cafes, coworking, fitness studios, wellness studios, shop-shares, etc). re/tell believes the world looks brighter when community is at the center of every exchange of good or service, and brand stories get to be shared.
Todd Baldwin - Co-Founder/CEO
Sarah Nesheim (Co-Founder/COO)
Crafted is a scalable content creation solution for enterprise food & beverage brands. Our platform enables brands to seamlessly organize campaigns with thousands of nano & microinfluencers to produce short-form video content for brand awareness and sales. Crafted's UGC tool is the first to be purpose built for food & beverage, providing best-in-class video performance that scales with the content needs of our clients.
Elijah Lubala - Founder/CEO
Mpilo Makae (Co-Founder/CTO)
Tuma is a payment platform that simplifies payment acceptance for sellers by offering a seamless and secure solution for contactless card and STK-push MoMo payments on both android smartphones and feature phones. This makes it accessible for small and informal merchants, which enables them to easily accept digital payments despite their limited resources and infrastructure.
Sarah Lee - Co-Founder/CEO
Tejasvi Desai (Co-Founder/CTO), Anna Bailey (Co-Founder/CIO)
Relavo is changing the way that kidney failure patients receive treatment by making home dialysis safer and more accessible. Our product, the PeritoneX, is a patent-pending self-disinfecting connection device that will reduce infection risk by internally disinfecting dialysis tubes. With the PeritoneX, we'll provide current home dialysis patients with higher quality care, and enable more kidney failure patients to experience the benefits of home treatment.